Brand name, visual identity 
and editorial design 
for luxury villas in Mykonos
Etesians is a latin word which derives from the Greek "etos". 
Etesians or meltemia are annual periodic winds occuring 
in the Aegean sea during summer. We designed this logo inspired 
by scientific interpretation and meteorological maps explaining 
the phenomenon and presented with the spiral, a Greek dynamic figure, 
a symbol of life and time, which is ready to offer you a fresh 
and cool breath to the dry cycladitic landscape of Mykonos island!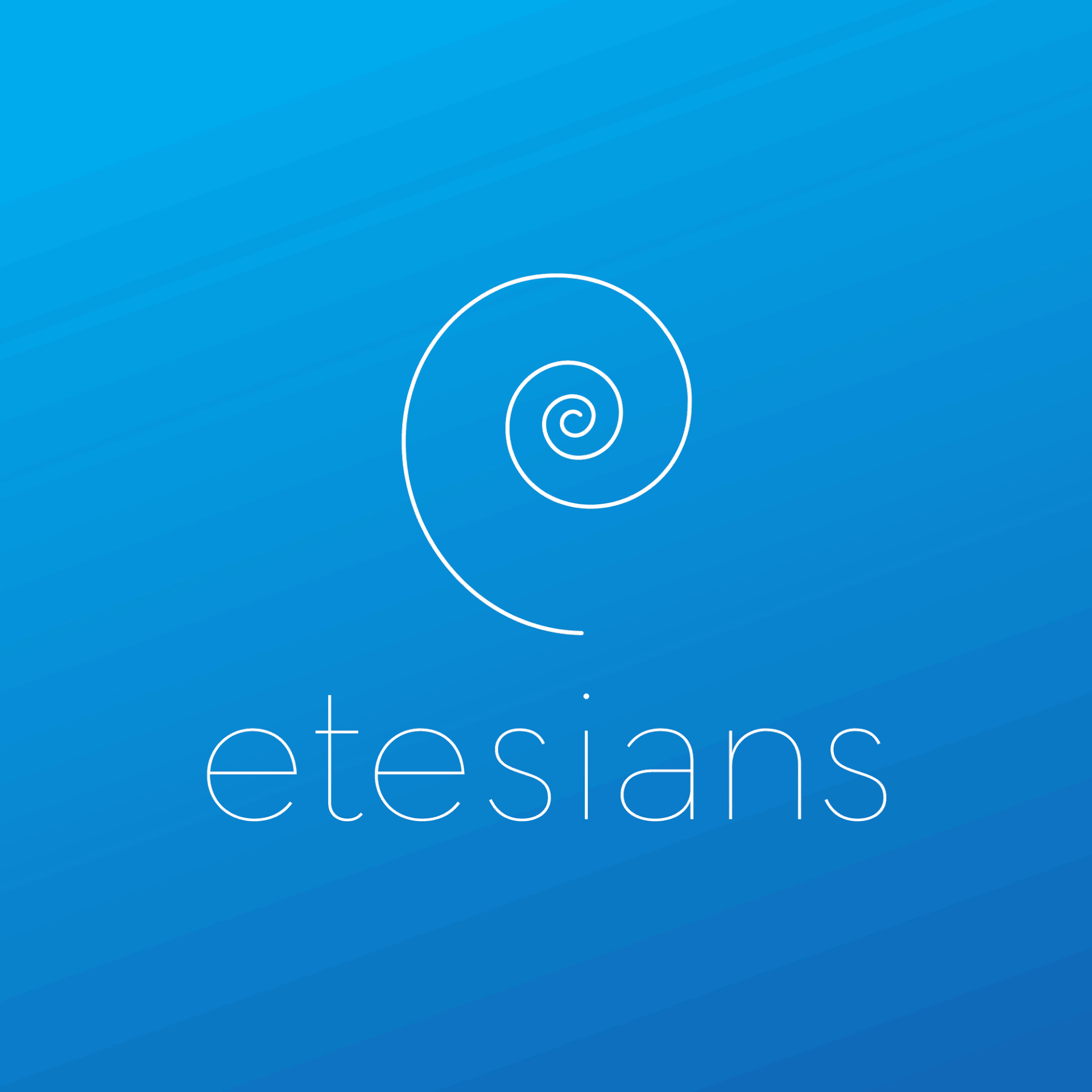 The houses in Mykonos is white and the doors and windows blue
so we deside to add a window of blue gradient to "dive in"!